He was a ski manufacturer, an unsavory older man. He invited me in and sat me down on his knee before touching me in a way he shouldn't have. He said I was good and intelligent and that he needed people like me on his team. Then I stood up and left. Just a few months later, I became the Austrian downhill champion under my maiden name Nicola Spiess. In April 1975, I won the race in Altenmarkt-Zauchensee despite my start number of 23. I beat both Brigitte Totschnig and Wiltrud Drexel. It was quite a surprise. The journalists all called me Niki. I was 16 years old.
Back then, the ski companies had a huge influence over the clubs. They established alliances with certain coaches and had a say in both the line-up and member selection. In the 1970s, the structure of the sport was changing, and the focus had shifted to money and contracts.
That's when the abuse of power began, including in the form of unwanted advances. The flirting – and it was often more than that – had little to do with the desirability of the men in question. Those who didn't play along risked losing their starting slot. And there were attacks, sexualized violence – by coaches, by attendants, by teammates and by ski technicians. I was a teenager who saw appalling behavior exhibited by the adults.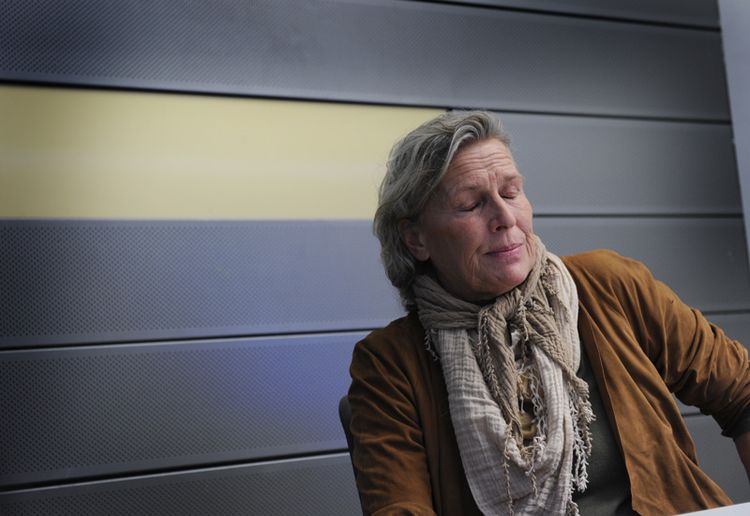 I remember the case of a young female racer. She was secretly filmed during her first experience with sexual intercourse by another racer. Not long later, the film was played in front of the team. Back then, such a thing was seen as a prank. Nothing happened to him, but she was mortified and quit skiing. The woman was ruined. It was terrible, but that's how things were back then.
Everyone knew about these kinds of incidents, but people just thought it was normal. It was hardly talked about, much less anything done about it. Not even when a group of male ski racers lured women into a hotel room under the pretext of taking marketing photos, only for pornographic material to be produced instead. Such things earned bragging rights rather than punishment.
I grew up in a skiing family in Mayrhofen. My mother took home a bronze from the 1948 Olympics in St. Moritz while my father was coach of the Austrian women's team. I spent my summers skiing on melting glaciers. I began feeling the urge to escape this over-ambitious environment when I was 12.
I signed myself up for one of the most abominable skiing boarding schools imaginable. It was a place that tried to break the students – not just their diets but also in their sexuality.

Owing to the school director's lasciviousness, a schoolmate was unleashed on me. It happened in my own bedroom. All those students eager to earn a few bonus points in this system were encouraged to watch.
The rape fell short of the act itself; I was able to defend myself with childish survival strategies. Screaming didn't help, but a well-placed kick in the crotch did. The fact that the man who staged this act of misogyny pleasured himself in front of the door of my room was the first big shock of my life.
Boys from the school were brought in together in groups to the director's apartment, where he would give them cognac and porn magazines. He would then get them to masturbate.
He was also our biology teacher, and in sex education he said that the genital areas and breasts of women are always dirty, and he recommended that the girls change their underwear several times each day. Some of my classmates are still unable to talk about those times.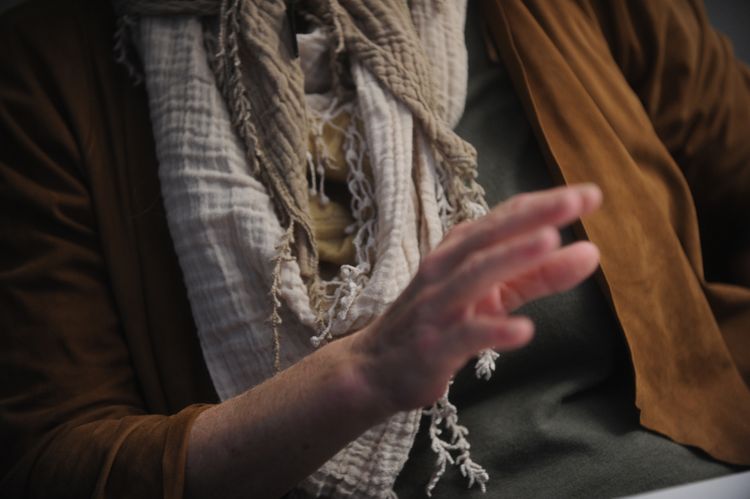 When I later transferred to a different skiing boarding school, the Skigymnasium in Stams, the atmosphere was completely different. It was a refuge, a place where I never experienced anything untoward. I never saw a coach or a teacher act strangely. The school offered me a completely new kind of socialization.
It was a place where people of the same age fell in love, where people always treated each other in a collegial manner and communication was open. The sport was important, but people didn't define themselves by it. It wasn't decisive who skied the fastest. There wasn't this hierarchical structure like in the federation.

I skied my first full World Cup season when I was 15. We traveled a lot. This entire period in sports was insanely permissive. Everyone had an affair with everyone. It just made the rounds. There isn't anything fundamentally wrong with that, but I was still so young. I tried to hide my insecurity in this environment with dirty jokes.
When I was 16, two men got me drunk and one of the two raped me. It is something that weighed heavily on me for years. I never spoke with anyone about it because I was so ashamed. Also because it was a teammate. I blamed myself, as young women often do, because I had allowed myself to get drunk.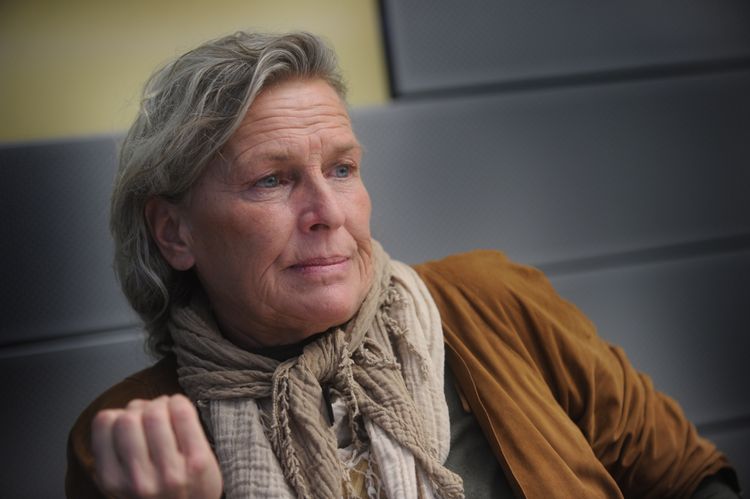 There were many female racers who suffered badly from bulimia. I was one of them. I believe there is a connection to the self-image that us women on the ski team developed in the face of the sexist abuse of power we encountered.
I didn't know at the time that it was an illness, nor was the name "bulimia" widely known. I became downright "infected." An older girl started it and all of us on the women's team emulated her. For 10 years, I abused my young body with uncontrolled gorging and purging. I was constantly torn between the desire to have an attractive body and the urge to disfigure it.
The perception of women in sports hasn't changed much since then. I hear people talking in restaurants. Anna Veith is hot and so is Michaela Kirchgasser, not to mention Lindsey Vonn. But that other one looks like a horse. And how ugly could she be?
Such conversations are normal, and who is really bothered by them? Only the moral police. But I have the hope that the next generation will do better. My son is more of a feminist than I am.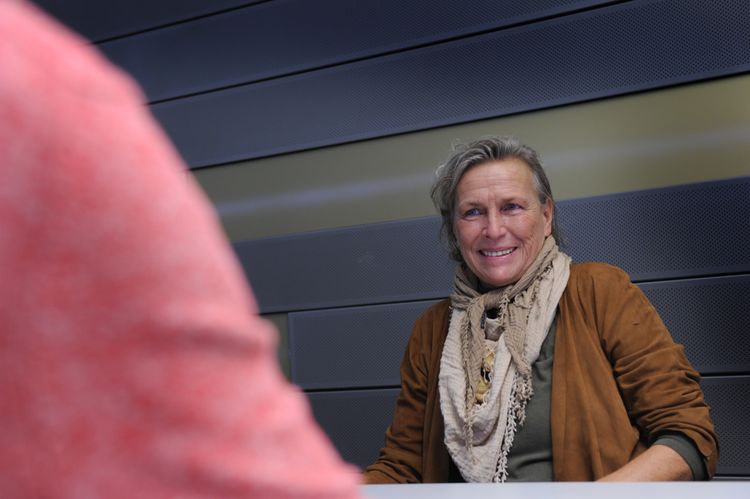 Why didn't I just quit back then? Yeah, maybe I should have turned my back on the skiing world earlier. But don't forget about the significant emotional dependence associated with sports. The sport you live for, that you do everything for, that you make sacrifices for.
In Innsbruck in 1976, I came in fourth in the downhill, missing out on an Olympic medal by 21 hundredths of a second. I loved the sport, but I soon began avoiding the social environment of the ski team -- for my own well-being. I always wanted my own room and threw myself into literature, philosophy and music. I had friends in the skiing world, but none from Austria.
In 1979, I took part in a college ski championship and was banned from the federation as a result. I wasn't given the possibility to ski for a different country. I ended my career two years later, and it somehow came as a relief.
A short time later, I had to threaten a complaint at the Constitutional Court in order to be allowed to take the examination to become a ski guide. It was said that women couldn't hack it, that they were too physically weak. There were three of us women, and we were ultimately allowed to take the test. And we were able to hack it.
A short time later, I had to threaten a complaint at the Constitutional Court in order to be allowed to take the examination to become a ski guide. It was said that women couldn't hack it, that they were too physically weak. There were three of us women, and we were ultimately allowed to take the test. And we were able to hack it.
Today, I'm a grandmother and all of that is behind me. I've processed it and closed that chapter. I'm no longer angry and I can talk about what I experienced. Or rather, I have to talk about it – to give young people the strength to speak up if the worst happens. Victims have to have someone they can trust, and society needs to give them the support they need. Everyone can stumble into a situation where they are defenseless. It's not a weakness or anything to be ashamed about. I'm not ashamed. (Chronicled by Philip Bauer; Photos by Heribert Corn; Translated by Charles Hawley)